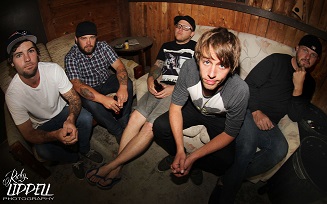 Mayweather is a five-piece Melodic Punk/Rock band from Adelaide, South Australia. Forming in 2011, they have been tirelessly rehearsing, touring and recording.
Their live debut was supporting Horsell Common and since then they have shared the stage with bands such as Trial Kennedy, My Echo, Mere Theory, Stolen Youth, Aitches (Melb), TheCityShakeup (QLD), Take Us To Vegas (QLD) plus many more.
They released their Demo in July 2012 and have just finished recording their DEBUT EP 'Old Guns' with the legendary (producer/recording engineer) Darren Thompson.
The EP is now available for Digital Download.
They have released a Music Video for the song 'The Midnight Flight'
Filmed by the credited Kieran Ellis-Jones @arcadephoto
They are due to launch the EP in April 24th 2013 at Enigma Bar
Pages
https://itunes.apple.com/au/album/old-guns-ep/id642517513