JESUS IN INDIA started life in 2005 as an accident. thrown together not by fate, but their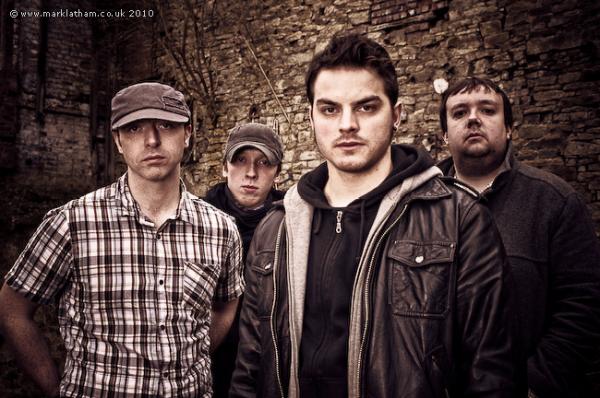 college lecturer. The musically polarised forces of Rob Derbyshire and Dan Moores worked together to write and record their own material though both had wildly different influences; Dan was raised on Nirvana, Bowie, The Doors and The Pixies; Rob's influences being a wide mix of artists from Earth Wind And Fire to Linkin Park.
Their early songs were eclectic acoustic oddities and despite their differences they both shared a love for powerful alternative Rock music. Dan's notoriously aggressive manner of attacking an acoustic guitar complemented the simply astounding and unique talent of Rob, whose voice is so powerful and amazing people will stop him on the street to compliment it.
By the start of 2006 they had grown more than tired of playing as an acoustic duo and sought two other members to expand to a 4 piece rock band. They acquired Patrick Noone on drums and Nick Davies on bass, both excellent players. With their combined high level of musicianship and stage presence, the band developed a very powerful commercial rock sound that would not be out of place next to such luminaries as the Foo Fighters, Biffy Clyro or Queens Of The Stone Age.
Rob's unique and mind-blowing vocal talent is showcased over disharmonious yet wildly infectious riffs that combine heavy rock sounds with a lo-fi garage cool. Over the past four years they have played over 500 gigs up and down the country whilst simultaneously developing their sound with the aid of award winning producer John Kettle. Jesus In India have been played on several radio stations, national TV, and have been written about with enthusiasm in both the printed and online press.
They released their first EP in the summer of 2010 which went on to completely sell out in independent record stores around the UK. Jesus In India can be found playing very regularly in many different places.