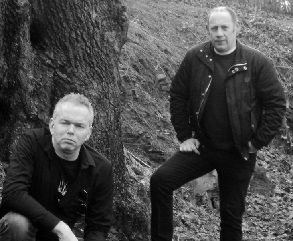 Sonic Temple are a heavy rock band formed in 2010 in Llanelli, South Wales, U.K. & comprises the line up of Andrew Richards-Lead, Rythm & Bass Guitar & Allan Green-Vocals.Both of whom have a healthy amount of live & studio work to their credit.
 

Although currently unsigned Sonic Temple boast total self sufficiency, writing, recording, producing & mastering all of their own material which incorporates a whole host of musical styles whilst still retaining a heavy rock based element to their sound.
 

They have recently completed work on their self titled, 9 track, debut album of original material at their purpose built Capricorn 7 Studio.
The album has gained substantial airplay at independent Radio stations:-
Slip Stream Radio U.K., Ultimate Jamz Radio, New York, Sean Radio, Canada, Breakout Radio, Indie 365 Radio, Rock 365 Radio, Metal 365 Radio, Ohio.
 

Sonic Temple are currently working on their follow up CD album which is planned for release at some point during 2013, as well as a CD E.P. of material planned for later in the year.